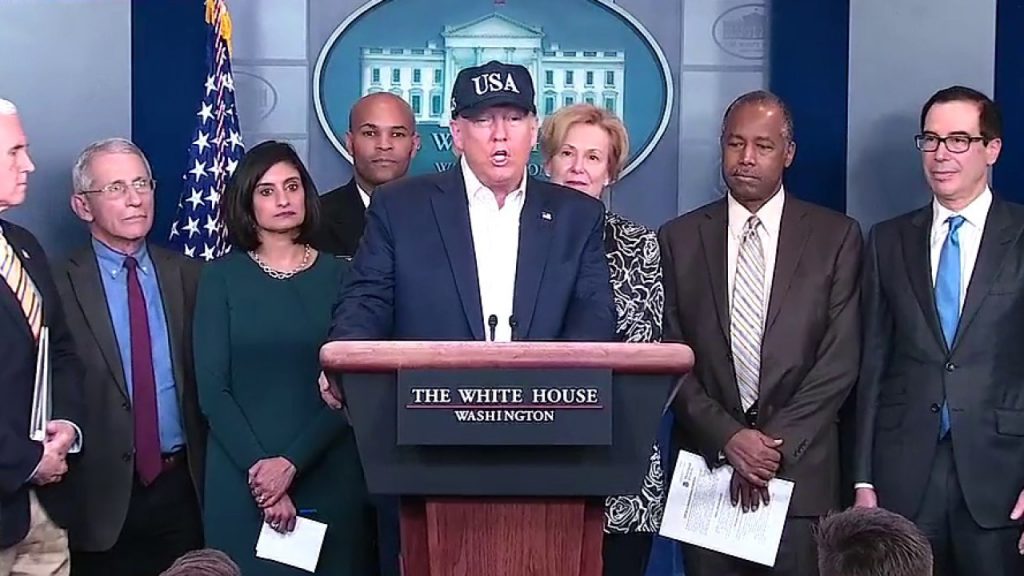 As the nation faces the growing coronavirus outbreak, President Donald Trump and the White House Coronavirus Taskforce continue to work to coordinate the federal response.
This morning, the president will be taking part in a phone call with executives from the airline industry to discuss how they are responding and to cover ways that the federal government and private sectors can work together. In addition, airline companies are seeking federal aid to offset the financial toll caused by travel restrictions and the drop in demand.
In the afternoon, the president will meet with doctors and nurses who are on the frontlines of the outbreak. Due to the concern about the ability for hospitals to cope with the number of predicted cases, the Department of Defense donated 5 million surgical masks, 2,000 ventilators, and will begin using its labs to aid in processing test kits. Additionally, the president and medical professionals are asking Americans to consider telemedicine when able. This will both prevent the spread of the virus to others in hospitals, if the patient is infected, and reduce the load on hospital personnel caring for non-critical issues.
As the Lord Leads, Pray with Us…
For wisdom and direction for the president as he works on solutions to the dynamic coronavirus outbreak.
For encouragement and stamina for all who work in the medical industry.
For God to be with the doctors and nurses who are working overtime to help test, treat, and care for those who are ill.