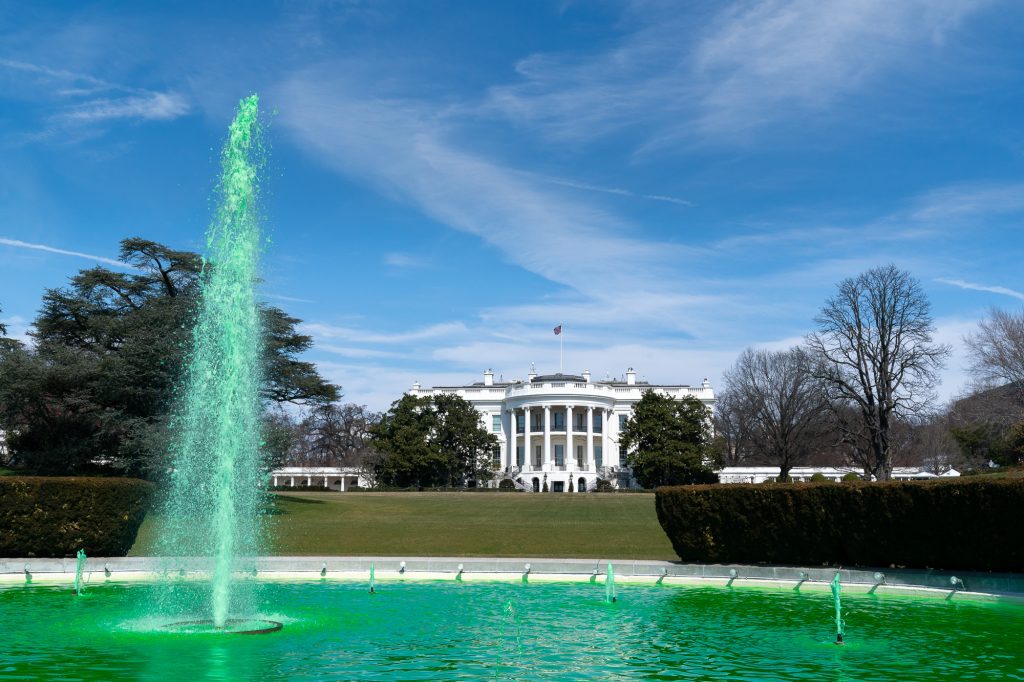 President Donald Trump is hosting Ireland's Taoiseach (or Prime Minister) Leo Varadkar to the White House today in honor of the upcoming St. Patrick's Day.
White House Press Secretary Stephanie Grisham said ahead of their meeting, "The president and the Taoiseach will discuss how to strengthen relations between the United States and Ireland, including the robust economic and cultural ties and joint commitment to maintain the gains of the Good Friday Agreement."
Due to the ongoing response and concern for the spread of the coronavirus, the original St. Patrick's Day Reception and Shamrock Ceremony have been canceled, as have similar St. Patrick's Day parades around the nation.
President Trump and Taoiseach Varadkar will instead use the time to extend bilateral talks regarding the relationships and partnerships of the two nations.
The president's schedule is more subject to change than usual. The president has already canceled several public speaking events in Colorado and Nevada that were scheduled at the end of the week. Press Secretary Grisham said this was "out of an abundance of caution from the coronavirus outbreak."
As the Lord Leads, Pray with Us…
For God to be at work in the meeting of the two world leaders.
For wisdom for President Trump as he continues to work to address many issues of national importance in the midst of working to respond correctly in order to mitigate the spread and impact of the virus.
For the health a safety for the president, for healing for all who are infected, and for protection for all Americans.
For continuing wisdom for the president and he staff as they look to mitigate the spread of the virus and its impact on the nation.