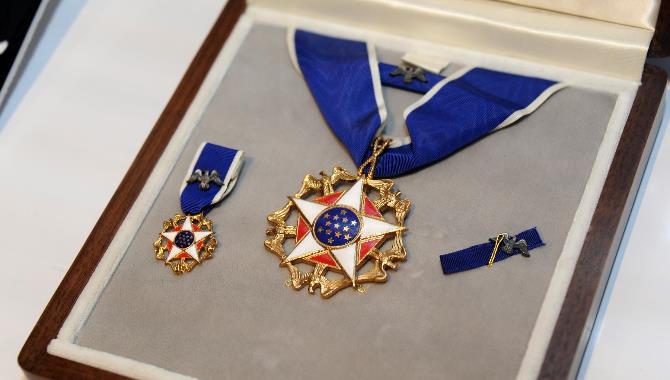 Today, President Donald Trump will be awarding the Presidential Medal of Freedom to retired Army General Jack Keane. Ahead of the event, the White House official statement said, "General Keane has devoted his life to keeping America safe and strong, and he has earned many awards, including two Defense Distinguished Service Medals, five Legions of Merit, two Army Distinguished Service Medals, the Silver Star, the Bronze Star, and the Ronald Reagan Peace Through Strength Award."
The event will be hosted at the White House and, according to the statement, "This prestigious award is the Nation's highest civilian honor, which may be awarded by the President to individuals who have made especially meritorious contributions to the security or national interests of the United States, to world peace, or to cultural or other significant public or private endeavors."
In the evening, the president will take part in a White House briefing with the Coronavirus task force.
As the Lord Leads, Pray with Us…
For wisdom and guidance for the president as he works to address the many issues facing the nation.
For God to be honored through the legacy of General Jack Keane.
For the Coronavirus task force as they work to respond to the growing concerns of the virus around the globe.