---
QUICK NAVIGATION
Sunday, September 19

On this Sunday, President Joe Biden is staying at his residence in Rehoboth Beach, Delaware. He has no public events on his schedule at this time and is expected to return to the White House either late this evening or Monday morning.

Beginning in the coming week, both chambers of Congress will return from their August recess. While the Senate returned last Monday, the House begins its sessions tomorrow. Lawmakers have several critical deadlines approaching in the next few weeks, including preventing a potential government shutdown if Congress is unable to negotiate a budget agreement by the end of the month.

Ahead of the week, White House Office of Management and Budget Acting Director Shalanda said that the president and administration officials are working directly with Congress on budget issues. "As part of our responsibility to prudently plan for the end of the fiscal year, we are providing technical assistance to Congress on a short-term CR." She continued by saying, "A short-term CR is necessary not only to provide Congress additional time to pass full-year appropriations bills that make bold, forward-looking investments in our future, but also to address the specific, urgent needs facing our country right now."

The president is expected to take part in various budget meetings in the coming week.

As the Lord Leads, Pray with Us…

For God to give the president and congressional leaders wisdom as they negotiate federal budget legislation.
For guidance for the president as he works with Congress on federal funding to prevent a government shutdown.
For the many administration personnel that are working to provide aid to Congress in developing a budget in order to meet the needs of the nation.
PRESIDENT'S SCHEDULE
---
INNER PRAYER ROOM CALL-IN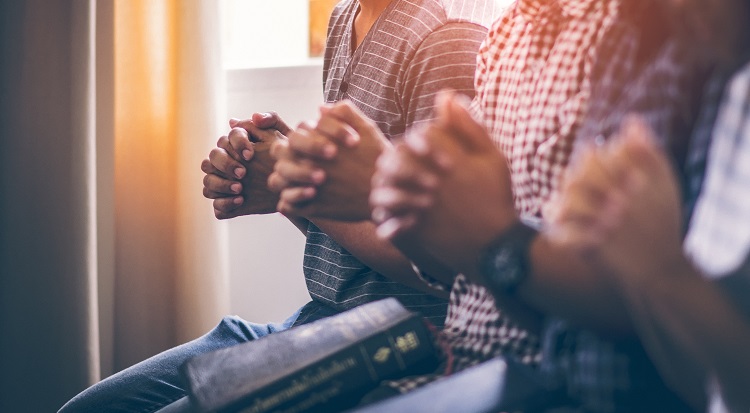 Call and record your prayer to be a blessing and encouragement to other praying Americans as together we raise the shield of prayer over our nation.
1-844-829-2022 toll-free
Your prayer will be reviewed and aired on IPrayRadio.org during the 2021 National Week of Prayer and Renewal, September 11 through 18. Call now and join thousands of voices in prayer across the country.
The prayer of a righteous person has great power as it is working. – James 5:16
As we lift up the 117th United States Congress, we will highlight one elected senator or representative each day. Pray with us for each of them as they tackle their unique responsibilities and fulfill their oaths of office.
TODAY'S CONGRESSIONAL LEADER FOR PRAYER
Don Young, Representative for Alaska

Don Young, Representative for Alaska

---

Born – June 1933 in Meridian, California
Education – A.A., Yuba College; B.A., Ohio State College
Military Service – U.S. Army
Profession – Mariner, Teacher
Political Experience – Mayor of Fort Yukon, Alaska House of Representatives, Alaska Senate
In office since – 2013
Family – Widower of Lula Fredson, 2 children; married to Anne Garland Walton
Religious Affiliation – Episcopalian
---
Prayer Team Member Essentials
Tools to help you help your daily prayer life and reminders to lift up America and our leaders in prayer.
---
Ministers, Every One

It is required of stewards that they be found faithful. – 1 Corinthians 4:2

After focusing on the Lord, His immutable Word, His steadfastness, and His faithfulness to you, today the focus is on you and your faithfulness to God. The apostle Paul addresses the "stewards" which some may simply define as those who teach and preach the Word of God. However, each and every believer has been given a sphere of influence – they all have an area of their own to minister in and to "steward."

Paul's letter to the Corinthians addresses the fact that, regardless of who ministered to the people, they were all servants of Christ sent to deliver the Gospel with truth and faithfulness. Through Jesus Christ, God had revealed divine mysteries that Old Testament prophets could speak of but not truly understand. The first preachers in the Church were at last privileged to understand the mystery of Christ as a suffering servant, as well as Christ the reigning Messiah. He had taken on the sins of the world, died as a substitute for each person's sins, but had risen from the dead with victory over death for all those who believe (2 Corinthians 5:13-19).

In the current climate of political correctness, where people are easily offended, followers of Christ may be tempted to water down His message. Ask the Lord to give you the courage and strength to be a faithful steward of His redemption story, providing a witness and testimony of the whole truth of God's message to humanity. And study His Word so you may accurately share it with others.

Pray that God's truth would reign in all arenas – at work, in church, at school, and in government – and that His people would faithfully represent Him.

Today's Verse: 1 Corinthians 4:2

Moreover, it is required of stewards that they be found faithful.

All Scripture quotations and audio are from the ESV® Bible (The Holy Bible, English Standard Version®), copyright © 2001 by Crossway, a publishing ministry of Good News Publishers. Used by permission. All rights reserved.

Recommended for further reading: Ephesians 3:1-12, 20-21

3 For this reason I, Paul, a prisoner of Christ Jesus on behalf of you Gentiles— 2 assuming that you have heard of the stewardship of God's grace that was given to me for you, 3 how the mystery was made known to me by revelation, as I have written briefly. 4 When you read this, you can perceive my insight into the mystery of Christ, 5 which was not made known to the sons of men in other generations as it has now been revealed to his holy apostles and prophets by the Spirit. 6 This mystery is that the Gentiles are fellow heirs, members of the same body, and partakers of the promise in Christ Jesus through the gospel.
7 Of this gospel I was made a minister according to the gift of God's grace, which was given me by the working of his power. 8 To me, though I am the very least of all the saints, this grace was given, to preach to the Gentiles the unsearchable riches of Christ, 9 and to bring to light for everyone what is the plan of the mystery hidden for ages in God, who created all things, 10 so that through the church the manifold wisdom of God might now be made known to the rulers and authorities in the heavenly places. 11 This was according to the eternal purpose that he has realized in Christ Jesus our Lord, 12 in whom we have boldness and access with confidence through our faith in him.

20 Now to him who is able to do far more abundantly than all that we ask or think, according to the power at work within us, 21 to him be glory in the church and in Christ Jesus throughout all generations, forever and ever. Amen.

All Scripture quotations and audio are from the ESV® Bible (The Holy Bible, English Standard Version®), copyright © 2001 by Crossway, a publishing ministry of Good News Publishers. Used by permission. All rights reserved.
---
RECENT PRAYER UPDATES