QUICK NAVIGATION
---
"First of all, then, I urge that supplications, prayers, intercessions, and thanksgivings be made for all people, for kings and all who are in high positions, that we may lead a peaceful and quiet life, godly and dignified in every way." – 1 Timothy 2:1-2
Every 4 years, beginning on Inauguration Day, we commit to 100 days of prayer over the president's administration. These first 100 days are often crucial as new Cabinet-level positions are appointed and confirmed, new policies are set into motion, and work alongside the new Congress begins.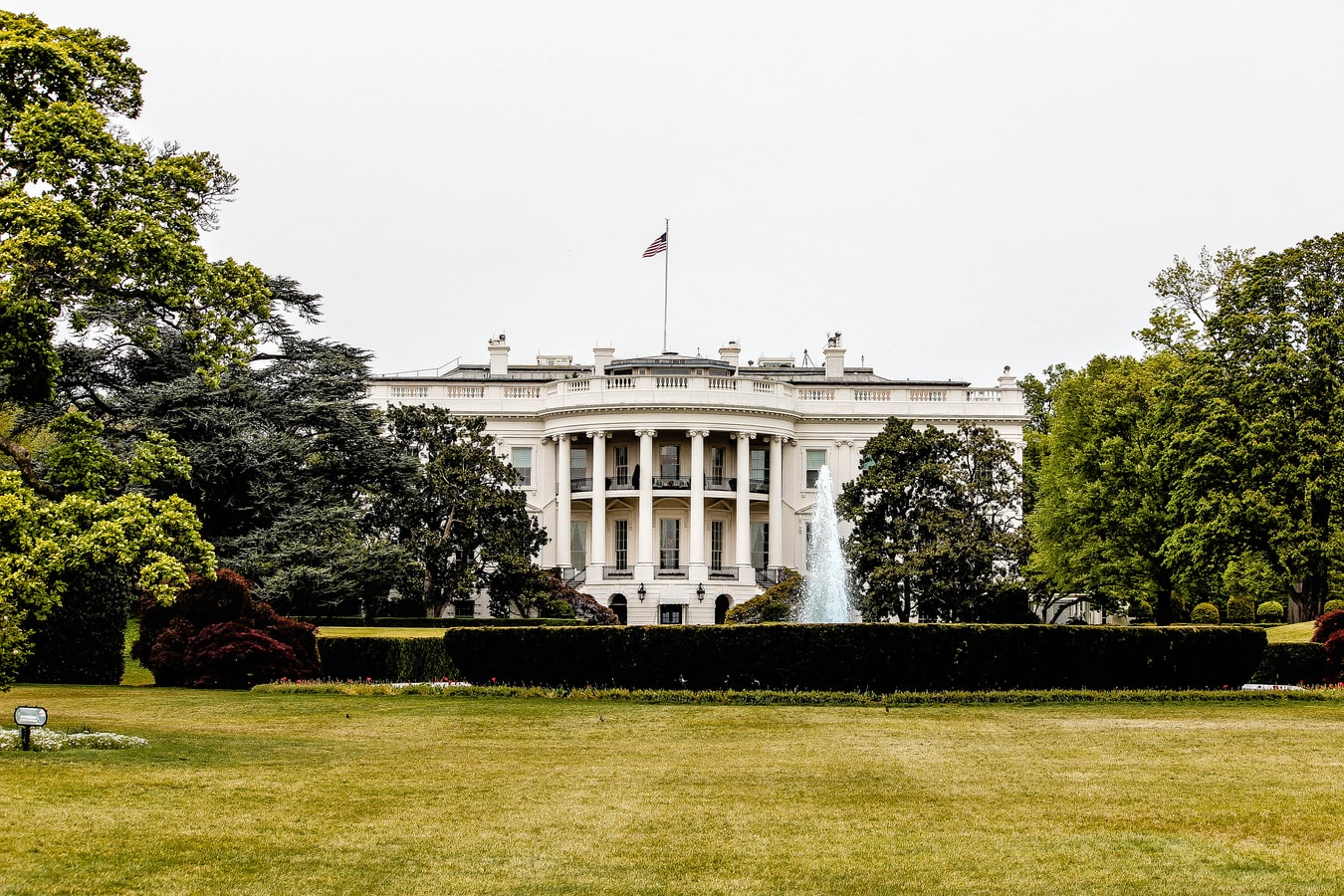 Day 46 – You Are Our Confidence

Day 46 – You Are Our Confidence

Dear Lord God, You are our Confidence. We look to You to guide us according to Your plan for us. In our nation, the Securities and Exchange Commission is at work to end misleading sales practices and stock manipulations that threaten the stock markets. They do so to boost the general confidence of American investors. While we have seen some wild stock market trends over the last year, due in large part to the coronavirus pandemic, we are confident that You are in control and You hold all things in Your hands. Help the members of this commission to administer their regulations with fairness, helping to protect investors.
Sunday, March 7

On Saturday, the Senate passed their version of a COVID-19 relief bill meant to provide $1.9 trillion in aid to the American people and to stimulate economic recovery in the midst of the ongoing pandemic. After working through a substantial number of amendments and negotiations, the Senate version will now go back to the House of Representatives for them to review and approve. The House is expected to take action early next week.

President Joe Biden spoke Saturday afternoon and thanked the Senate for its work, adding, "Everything in this package is designed to relieve the suffering and to meet the most urgent needs of the nation and put us in a better position to prevail, starting with beating this virus and vaccinating the country."

For this Sunday, the president has no current events on his schedule and is expected to remain at the White House in Washington, D.C.

As the Lord Leads, Pray with Us…

For God's will to be accomplished through Congress and that each member of the House and Senate would seek God's direction as they work on legislation.
For the president to seek guidance from God in how to best care for the American people during this time.
For God's hand to be on America to draw all people to Him.
PRESIDENT'S SCHEDULE
---

Starting on January 3rd with the swearing-in of the 117th United States Congress, we will highlight one elected freshman senator or representative each day. Pray with us for each of them as they take on their new responsibilities and fulfill their oaths of office.
TODAY'S NEWLY ELECTED LEADER FOR PRAYER
Jay Obernolte, Representative for California

Jay Obernolte, Representative for California

---

Born – August 1970 in Chicago, Illinois
Education – B.S., California Institute of Technology; M.S., University of California, Los Angeles
Military Service – None
Profession – Video game developer
Political Experience – California state representative, mayor of Big Bear Lake, California
Family – Married to Heather, 2 children
Religious Affiliation – Unknown
---
Prayer Team Member Essentials
Tools to help you help your daily prayer life and reminders to lift up America and our leaders in prayer.
---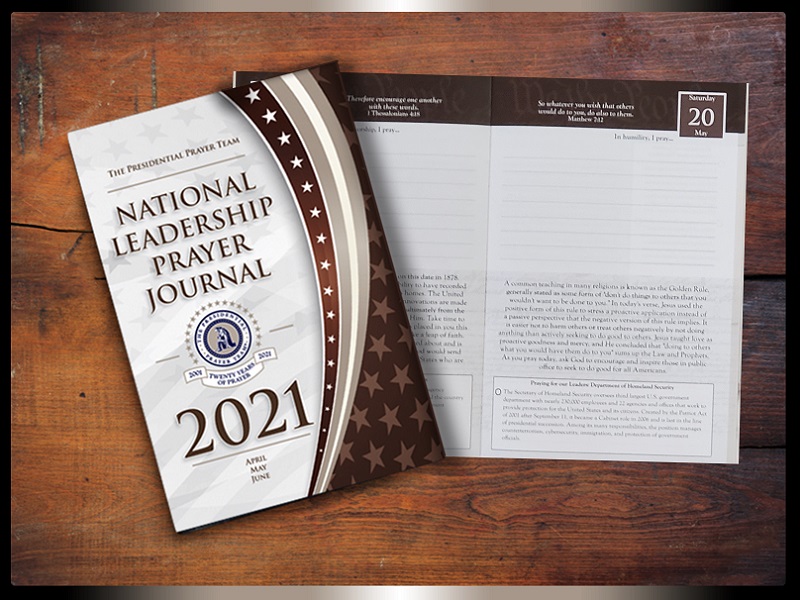 Spring Edition Prayer Journal
Updated for 2021, includes 90-days of prayer covering April, May, and June. Pray over 900 leaders with topical prayer points, bios, scripture, and a place to write down your own thoughts and prayers.
---
Additional Resources
---
Promises Kept

And he who was seated on the throne said, 'Behold, I am making all things new.' – Revelation 21:5

Almost every U.S. President has had a motto to hang their hat on while they are campaigning. Abraham Lincoln said, "The Union must and shall be preserved," and though the casualties were high, he had the fortitude to stand firm and do that. "A chicken in every pot and a car in every garage" was the wish just before the days of the Great Depression. Ronald Reagan's question, "Are you better off than you were four years ago?" can be asked each cycle. Those running for office believe they can make it happen.

No matter how you look at it, in this sinful world, in a depraved society, there is always room for improvement. Presidents often believe that those who came before them had it wrong and their own solutions are better. In all cases, God's appointment for each of them comes at a time when the people they govern receive blessings or judgment. The good news is that there will come a time when "the dwelling place of God is with man…" a time when He will make "all things new" (Revelation 21:3, 5).

It is a promise made and a promise that will be kept. The "new" in this sense of the word indicates something better than the "old", something superior. These words are not only descriptive but make a strong theological statement. Believers in Jesus as their Savior will enjoy unblemished, glorified bodies amidst an environment with no more tears, death, or pain (Revelation 21:4). It will be glorious.

For now, in this earthly life, pray fervently for those in public office, that they may know the Lord as Savior and govern with wisdom and grace.

Today's Verse: Revelation 21:5

And he who was seated on the throne said, "Behold, I am making all things new." Also he said, "Write this down, for these words are trustworthy and true."

All Scripture quotations and audio are from the ESV® Bible (The Holy Bible, English Standard Version®), copyright © 2001 by Crossway, a publishing ministry of Good News Publishers. Used by permission. All rights reserved.

Recommended for further reading: 2 Peter 3:3-10, 13, 17-18

3 knowing this first of all, that scoffers will come in the last days with scoffing, following their own sinful desires. 4 They will say, "Where is the promise of his coming? For ever since the fathers fell asleep, all things are continuing as they were from the beginning of creation." 5 For they deliberately overlook this fact, that the heavens existed long ago, and the earth was formed out of water and through water by the word of God, 6 and that by means of these the world that then existed was deluged with water and perished. 7 But by the same word the heavens and earth that now exist are stored up for fire, being kept until the day of judgment and destruction of the ungodly.

8 But do not overlook this one fact, beloved, that with the Lord one day is as a thousand years, and a thousand years as one day. 9 The Lord is not slow to fulfill his promise as some count slowness, but is patient toward you, not wishing that any should perish, but that all should reach repentance. 10 But the day of the Lord will come like a thief, and then the heavens will pass away with a roar, and the heavenly bodies will be burned up and dissolved, and the earth and the works that are done on it will be exposed.

13 But according to his promise we are waiting for new heavens and a new earth in which righteousness dwells.

17 You therefore, beloved, knowing this beforehand, take care that you are not carried away with the error of lawless people and lose your own stability. 18 But grow in the grace and knowledge of our Lord and Savior Jesus Christ. To him be the glory both now and to the day of eternity. Amen.

All Scripture quotations and audio are from the ESV® Bible (The Holy Bible, English Standard Version®), copyright © 2001 by Crossway, a publishing ministry of Good News Publishers. Used by permission. All rights reserved.
---
RECENT PRAYER UPDATES